Back in the day when Morrissey's every word was lapped up by the music press he would regularly tell the world about his current favorite band. This was enough to get said band splashed all over numerous music mag covers, and great things were expected…Then one or two albums later, the band had split up with no success. Today I bring you just three of these bands that received the Morrissey kiss of death.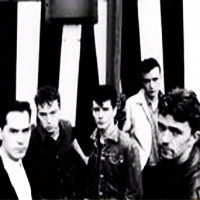 Easterhouse hear that Morrissey likes them
Easterhouse
featured the brothers Andy and Ivor Perrry, and came from Manchester and their first album Contenders showed them wearing their socialist beliefs proudly on their sleeves at a time in the UK when political music was in a brief renaissance period. After glowing reviews and less glowing sales, the band imploded with vocalist Andy Perry taking the name and producing a wildly over-produced album Waiting For The Redbird. The rest of the band changed their name and that was pretty much it until The Smiths suddenly found themselves without a guitarist when Marr left and Ivor Perry was briefly considered as a replacement. Here is probably the most well know song "Whistling In The Dark"
Buy the Easterhouse Contenders CD
here.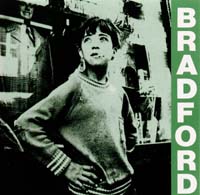 Bradford
's whole career, and I use the term very loosely, seemed to be entirely based on their Morrissey connection. They were signed to producer Stephen Street's label at a time he was co-writing Morrissey's Vauxhall And I album and Morrissey actually covered their song "Skin Storm" as a b-side. Their solitary album had a few highpoints including this song "Gang Of One".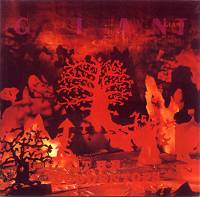 Out of these three bands,
The Woodentops
were the ones who really should have made a bigger dent. Their three albums, two studio and one live, are brimming over with hyped up dance beat driven songs which sound like a skiffle band who have been introduced to the joys of samplers. In fact, if there is a band that was around before their time it could be The Woodentops.
Buy all three expanded Woodentops CDs
here.