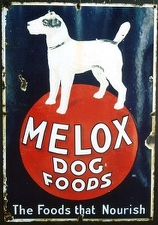 I thought today I'd back up yesterday's rash statement that the tape that came with Red Roses 6 which featured Australia's The Jordans was worth purchasing by posting some of the songs contained on it in their slightly ropey tape to MP3 glory. How this tape happened I'll steal from the Red Roses For Me webpage about them:

"It feels like the paths of Red Roses For Me and The Jordans are strangely intertwined. Back in 1991 while compiling a cassette to accompany Red Roses 5, I approached The Sugargliders about contributing. When they sent me back a master tape of their song they included a song ("Concerning You") by their friend, producer and occasional musical contributor Adam Dennis, under the guise of The Jordans. I immediately contacted Adam about also including his song, and although he was somewhat surprised as Josh and Joel had sent it in without his knowledge, he readily agreed.
For Red Roses 6, we decided that instead of a compilation tape a mini-album by one band would be the perfect indication of the big new direction we foolishly thought we were heading in, and a Jordans cassette felt like the perfect selection. When it arrived I knew it had been an inspired choice, the six songs on the tape brimmed over with catchy choruses, heartfelt lyrics and production values that stood them apart from the endless dull Sarah records clones that abounded at the time The fanzine proved to be the best-selling Red Roses and I'd say the cassette had a huge part to play in that."

Following the release of the tape Adam Dennis joined up with Josh and Joel in The Steinbecks who made an album and a couple of singles with that line-up. The Jordans have since released two full length CDs, 'Katydid' in 1997, and 'The Hallelujah Mine' in 2001. Sadly, the band appears to have stopped functioning since then, or at least updating their website. There are some more recent MP3 of songs from the two albums at the website however along with a chance to buy their releases.

Download - The Jordans - Every Other Thursday

Download - The Jordans - I'm Mystified

Download - The Jordans - Elect Me

The Jordans webpage with more MP3 and CDs to buy can be found here

The Red Roses For Me Jordans page lives here