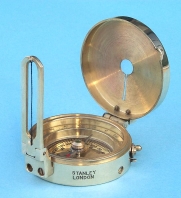 So I thought I'd also copy the sleevenotes for each of these songs, which as I mentioned are all from the "Ruby Trax" album produced by the NME in 1992 to celebrate the magaizne's 40th anniversary. Profits went to the Spastics Society in the UK, and the album featured favourite NME artists at the time covering number one singles from the previous 40 years. So today we have:

Suede - Brass In Pocket 1979 and The Pretenders have their first number one with the great "Brass In Pocket". Singer Chrissie Hynde is curiously unenthusiastic. "Listen to that woman's voice," she tells NME. "I hate it." Time has, however, proved her wrong. "Brass In Pocket" is a top rock classic, as evidenced by this new version from upcoming emperors of rock Suede-whose Brett Anderson is prehaps fonder of his own voice than Chrisssie was of hers.

Saint Etienne - Stranger In Paradise The only group here named after a minor French football team, Saint Etienne are versatile types, having previously given us a glowing dance remake of Neil Young's "Only Love Can Break Your Heart". Now they turn the shimmering dub pop gleam that enhanced Saint Etienne greats like "Join Our Club" and "Nothing Can Stop Us Now" to "Stranger In Paradise", thus joining the company of Tony Bennett's 1955 number one (and versions by Bing Crosby, Eddie Calvert, The Four Aces, and for all we know Dumpy's Rusty Nuts). Is that a reference to Mudhoney right at the end of the song?

Cud - Down Down Status Quo's archetypal boogie was their first number one in 1975 and its version here by Cud, kings of lion pop (who remembers this NME created scene?) is the most original since Dexy's Midnight Runners turned "Marguerita Time" into a waltz. Cud singer Carl brings the hip-swinging spirit of Tom Jones to a track best known for virtually inventing the concept of head-banging.