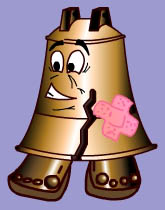 The Blue Aeroplanes - Bad Moon Rising Gerard Langley is the rock poet who leads Bristol's Blue Aeroplanes, a band who at one time had 12 members, all of whom insisted on playing guitar. Here more than a few of the Aeroplanes assemble themselves to thoroughly trounce Creedence Clearwater Revival's 1969 Number one hit in an energetic and heartfelt fashion

Tori Amos - Ring My Bell 1979 and Anita Ward's innuendo-ridden disco hit tops the charts with its rude implications and brilliant "pyooweee!" drum noise. 1992 and Tori Amos-the US chanteuse already noted for her moving piano-only version of Nirvana's "Smells Like Teen Spirit"-brings a distinctly rock sensibility to Anita's hit. Versatile stuff pop music eh?

Ride - The Model A 1981 hit for Kraftwerk, this 1977 song is here rendered faithfully by Oxford's Ride who elected to drop their standard glittering guitar stylings and go keyboard crazy. Prehaps Ride will go the whole hog and, like Kraftwerk, release "The Model" in German. We can only wait with baited breath.