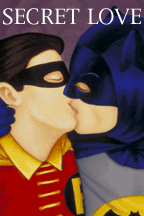 A real mixed bag today:

Sinead O'Connor - Secret Love Once a number one for the great Doris Day in 1954. "Secret Love" goes uptempo and brassy in this new version by Sinead O'Connor, herself something of a fan of the classic torch song, wther it be "Someday My Prince Will Come" from Sleeping Beauty or indeed your actual Prince song "Nothing Compares 2 U"

Ned's Atomic Dustbin - I've Never Been To Me Charlene - where is she now? "I've Never Been To Me" was her only hit, a 1979 number one whose thoughtful sentiments and moody melody have by and large been ignored by Ned's Atomic Dustbin, who bring to the song a dance sensibility it had previously lacked. The Neds-normally a scrunching Midlands alternative rock act with two bass guitars-are the only band here named after an episode of The Goon Show. I expected to hate this track but it is one of my favorites on the album, how could I have doubted the mighty Neds??

The Jesus And Mary Chain - Little Red Rooster In their early days The Rolling Stones did so many songs wriiten by other people that their manager Andrew Loog Oldham became confused and announced that the band's version of Buddy Holly's "Not Fade Away" was the best song the Stones ever wrote"! "Little Red Rooster was the band's first number one in 1964 a sexually unambiguous take on the Howling Wolf original. Here it is given a new feedback menace by East Kilbride's Jesus And Mary Chain, themselves previously best known covers wise for their bizarre version of Smokey Robinson's "My Girl".