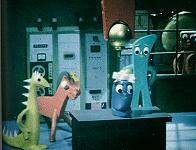 The Lucksmiths
are the other band that got me to where I am today.....
---------------------------------
Driving on what seems the wrong side of the road from East Brunswick to Princeton, the air conditioning not working so the windows wound right down, the warm summer air flooding in. I'm marvelling at fire hydrants & yellow school buses while she's doing her level best not to get us both killed. Both of us singing along, her loudly & in tune me vainly trying to hide my tunelessness but guessing by her occasional giggles failing badly........
Squashed into an airline seat at four in the morning, somewhere over the Atlantic, still rewinding the previous week in my head, feeling like the kid who got up on Xmas morning to find not only the Subbuteo table football set under the tree but a stand full of plastic supporters as well. Looking out the window and the ever diminishing darkness, the deep red fire of sunset & the brightness of daybreak beyond. The comfort that I'm almost home, give or take several hundred miles, so I can phone at least & hear her voice again.
Looking down & suddenly realising I'm staring at Portchester, the castle & my parents house & then three hours later drawing into Portsmouth railway station and at that very moment it starts to pour with rain. Pretty much summing up my depression at being back here, back to mundaneness & even worse that now it felt like I'd managed to stand on half my table football team & the dog's eaten the plastic football. Or as The Lucksmiths put it:
"Here's me
Here's you
Draw a line between the two
This is cartography for beginners
On a map the gap's three fingers
But it's much more than that"
The song, "Guess How Much I Love You", one of many wonderful pop moments from their most recent album "A Good Kind Of Nervous" Songs that you'll want to hug, to laugh along to. Songs about train robbers wives & serial killers, about big dreams & stifled relationships delivered with a simple charm. Songs to treasure.
------------------------------------
When Amanda and I got married the band's "Guess How Much I Love You" was our wedding song which probably confused the guests expecting Celine Dion. When we put out our first CD, "A Boy, A Girl & A Rendez-Vous" they kindly recorded "Mars" for us, the vocals sang down a phone line between Australia and England and a resulting song that is different from all their others and one that was perfect for us. "Little Athletics" is another favorite from their album "A Good Kind Of Nervous" which is still the one I play the most. The band have just released another great EP which you can hear the title track of by following the link to the Matinee website below. You can buy a bunch of their recordings there and most of the others from the Microindie site also linked. The band are coming back to the US in late April for a short tour so if you can I'd highly recommend getting out to see them.
Download
- The Lucksmiths - Mars
Hear the bands new single and buy lots of CDs
here
Buy even more CDs
here
The band's website can be found
here