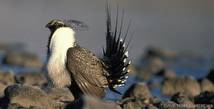 Two artists today who couldn't be more different from one another on the surface but who's recent, and not so recent, albums have been my most played at the moment. I'll be interested to see if regular readers/listeners like both or either so please comment.
New York based
Laura Cantrell
has recently signed to Matador records for her forthcoming album but has already released two great albums "Not The Tremblin' Kind" in 2000 and "When The Roses Bloom Again" in 2002. The first album moved John Peel enough to say:
"My favorite record of the last ten years and possibly my life is an LP by a New York woman born in Nashville called Laura Cantrell. It's country, and I don't know why I like it, but it has the same sort of effect on me as Roy Orbison had in the '60s."
Yes both albums are to be found in the country section of your record store but this is country music that takes its influences from the roots of the genre mixes in folk and classic singer songwriters. It really is country music for people who have no interest in guys in cowboy hats singing about good ol boys. On her website there are a slew of fine downloads including this duet with Ballboy, an Elvis Costello cover and the title track of her second album, which was an outtake from the Wilco/Billy Bragg Woody Guthrie sessions.
Download
- Laura Cantrell w/ Ballboy - I Lost You
Download
- Laura Cantrell - Indoor Fireworks
Download
- Laura Cantrell - When The Roses Bloom Again
Buy CDs and more downloads are
here
Now this may come as a huge shock but I am no expert on hip-hop. Like most people as a student I brought "It Takes A Nation Of Millions", "Three Feet High and Rising" and the first A Tribe Called Quest album but apart from dipping into the Quannum/Blackalicious catalogues I know little about the music. I know I have no frame of reference or interest in the majority of releases and I'm sure that's just fine with Lil Jon or whoever. But every so often I'll hear a track that is so good even I get it. One of those was "Makeshift Patriot" a free download from
Sage Francis
in the wake of 911, which perfectly captured my mood, and many of my friends at the time. This seemed to marked a shift in direction for Francis as his prior album "Personal Journals" was just that a rap album dominated by fear and loathing, boast free and was labeled as Emo rap by journalists who just love to categorize. The new album "A Healthy Distrust" sees Francis turns his gaze and lyrical dexterity to the world around him to glorious effect, delivering raps on the invasion of Iraq and raps gun fixation. Probably the closest album I have to this was the debut from The Disposable Heroes of Hiphoprisy, which also combined rap with politics and at times industrial beats. Francis is also joined by Will Oldham on the track "Sea Lions" which many regard as the highlight of the album. The album actually ends with Francis' tribute to his hero Johnny Cash so maybe he does have a link to Cantrell.
Sage Francis downloads from "A Healthy Distrust" can be found
here
Download
- Sage Francis - Different
from "Personal Journals"