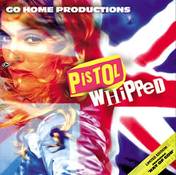 As the trend for mash-up mixes or whatever this week's name have taken hold you have of course been deluged by a lot of bad Beastie Boys/Jay-Z/Missey Elliott vs. whoever mixes but amongst the sea of mediocrity you have people like The Kleptones, the recent DJ Food megamix and
Go Home Productions
alias Mark Vidler who has consistantly produced mixes overflowing with imagination, humor and most importantly don't just take the acapella mix and try and cram it over another song.
Now, you may well be asking where this all fits in with the usual Turquoise Days fare, where's the tale of the smallish indie band who were met with apathy released some fine songs and then trudged back to their day jobs? Well in 1991 there was a band called
Chicane
who, yes you guessed it, released some fine singles, were met with apathy and that of course is usually that. But in this case fast forward a few years and it turns out Mark Vidler was a member of that band and started producing these great mixes. These got more and more attention with regular plays on the like of XFM in the UK and then he produced "Ray Of Gob" the mix which as he put it enabled him to give up his day job and concentrate on music again. Official mixes have followed for the likes of Bowie, The Vines and a chance to mix stuff for the new Gang Of Four release and he still finds time to produce tracks like the one posted on hiss website this week "Breakin' My Bloody Process" fuses Kasabian, The Music and My Bloody Valentine with bits of The Stone Roses thrown in for good measure. Check out his website and I guarantee you'll find at least one thing you'll enjoy. His blog linkeed below also contains a complete history of Chicane with a whole slew of songs to download.
Go Home Productions mixes are
here
The History of Chicane can be found
here