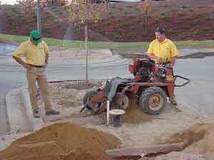 Today we have two bands linked together firstly as I only have one single by each and secondly as they were both of Creation records briefly and may be argued would have been better off staying there, hanging around the offcie making the tea and as a reward be allowed to bring out a new album every year. It appeared to work for Ed(ward) Ball!
Anyway, first we have
The Bodines
who after a run of excellant singles looked set for greatness. Major labels came a calling and they settled on the mighty Magnet label. For those who don't know Magnet were famous for getting hits but with artists of their manufactured/novelty genre. At some point they decdied what they needed was some credability signed The Bodines, made videos, got them on TV, re-released the classic single "Threase" and even kitted the band out in nice stripey t-shirts but alas it had little effect. After the bands one and only album "Played" the band split, reformed & split again but left behind some great songs like the one here "God Bless" a fine piece of C86 style jangle pop. For even more great downloads and a much better history you can visit Tom of indie mp3 blogs's page below.
Brighton's
Blow Up
released two singles on Creation including the wonderful "Pool Valley" I must confess I know bugger all about the band apart from that, and the fact they then released today's other download "Forever Holiday" for another label and made a video for the song of the band falling over alot on Brighton beach. If my hazy memory serves me correctly they then changed their name to something else (Spitfire?) which maybe someone out there can confirm. Yes I know you're out there!
More Bodines downloads can be found
here