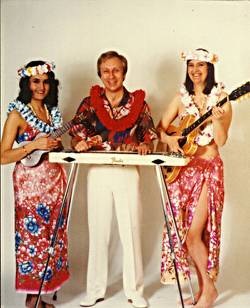 A few more "H" bands for today. Details on these bands for me are all pretty sketchy, mainly as I only ever bought these singles. First up,
Hipkiss
with I believe their first single "Glamour Pussy" After this single was well received they apparently signed to Sony Germany and released an album "Bluebird" described as Trip Hop Bond Themes, so Portishead wannabes I guess.
Hunky Dory
released this single back in the mists of time on El Records but it took years for their one and only album to come out on Siesta records I think three years ago. The band consisted of some school friends from Lewes in East Sussex with one of their fathers as the manager. Sadly the tag of the Brighton Beach Boys (& girls) wasn't lept upon by the music press. Rounding things off, we have a tribute to the Beach Boys and in particular "Mr Wilson" from
The Hormones
who for somme reason I've decided were Irish, signed to V2 and released one album "Where The Old Ghosts Meet" but sadly V2 were more concerned with inflicting The Stereophonics on an unsuspecting world.