We're heading off for a well earned vacation back to the UK tonight so for the next week or so posts may be few and far between. So this seems like an opportune moment to thank everyone for their support for Turquoise Days so far, and if you've arrived here and once again there's nothing new to download be sure to pick out some of the links to other blogs.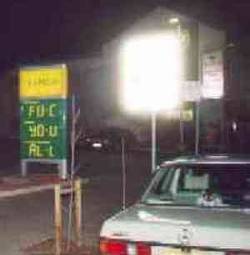 After the demise of The Undertones it was proably expected that singer Feargal Sharkey to be the one who would have the most success. He in fact did have two hit singles, "Never Never" with Vince Clarke as The Asembley and a number one with "A Good Heart" but then appears to have given up releasing records and became an A&R man for Virgin. The rest of the band recruited vocalist Steve Mack and re-emerged as
That Petrol Emotion
over the course of the next eight years and five albums the band continually looked like their next album or single was going to be THE ONE but it just never happened. Singles would stall just outside the top 40 and their second album "Babble" was their highest seller reaching No.30 in 1987. They often seemed just ahead of the curve, mixing beats, rock guitars, and rap before it was common place, getting Andy Weatherall Boys Own mixes before they were on every pasty guitar bands 12" and displaying a political edge on their sleeves and lyrics which is never in fashion. Their energy live was never truly matched on their recordings and after regularly moving labels they finally called it a day in 1993. The songs today are each from different albums and give a good representation of their sound. If you go to the excellant fan-site linked below you can also get a couple of extra songs including the excellant single "Keen" which never appeared on any album (NOTE - the downloads here are labelled back to front Keen is the MP3 download labelled A Great Depression).
More downloads can be found at the website
here