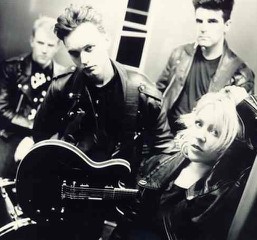 Two slices of indie pop today. Both, I think the best songs these bands produced.
The Darling Buds
are definitely the more well known of the two and this was one side of their debut 7" much more of a female fronted Jesus and Mary Chain vibe going on here then the later Epic recordings as Andrea, the vocalist, got pushed further to the front in each press photo and was told to lean forwards more while the guys in the band became more and more blurred.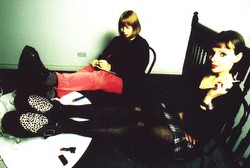 The Melons
grew out of Nottingham's Fat Tulips and consisted of vocalist Sheggi and Vanessa. They released a handful of singles of which "From Hell to Helsinki" is probably the most well known. The band split when Sheggi moved to the US to live(never a wise move) but the Fat Tulips website lives on
here
.