TURQUOISE DAYS ALBUMS OF THE YEAR Part 1
In no particular order I'll be posting my top five albums of the year over the next month. So starting off we have: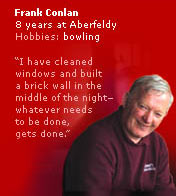 Aberfeldy - Young Forever
I first heard this band on the excellent
Rough Trade Shops Indiepop
compilation and even amongst some of my favorite songs from the past, their track, "Vegetarian Restaurant", stood out. The great thing about it, and the rest of the album, is its simplicity, no frills, no fancy production tricks just a batch of songs that immediately stay with because of the quality of the melodies and songwriting. It really does sound like the band are playing the songs in the room with you, and it came as no surprise when I found out they were recorded playing together around one microphone. The songs have a timeless quality taking in elements of west coast sixties pop, the folk touches of the best of Paul Simon's early songs, and in the last song "Out Of Love" there's even a smoky lounge band quality. Aberfeldy, named after a Scottish town in case you're interested, have produced a album that continues the fine lineage of Scottish pop that includes the likes of Aztec Camera, Trash Can Sinatras, and Belle and Sebastian.
Download
Aberfeldy – A Friend Like You
Download
Aberfeldy – Love Is An Arrow
The Aberfeldy website
- is here
The Rough Trade (UK) Aberfeldy page
- is here