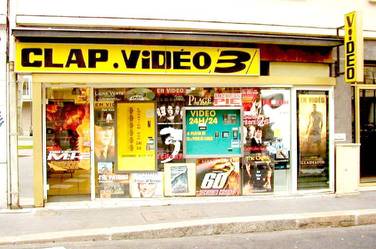 So where have
Saint Etienne
been in 2004 then? Well apparently recording a new album due out at the beginning of next year, but in the meantime you can get your fix of sophisticated dance pop via the new compilation album "Travel Edition" which collects together some of their finest moments so far including a few not available in the US before and a couple of unreleased gems. Personally if you can find their UK compilation "Smash The System" I'd nudge you in that direction but this is still an excellent introduction to the band. Also released this year but sadly only on import are two wonderful mix albums prepared by the band. Both "The Trip" and "Songs For Mario's Café" featured a treasure trove of soul, pop, and funk at least 80% of whom I had never heard of the performers let alone the songs! But that may be just me? For today we have a couple of Saint Etienne songs, which have only appeared on their annual Christmas or valentines day fan-club only releases. "Puppy Love" is a cool cover of THAT song and "Message In A Bottle" while not being a Police cover is far more amusing when you check out the lyrics.
For "Travel Edition" and other Saint Etienne goodies click below.
The new(ish) Saint Etienne website can be found
here
Oh, before I forget instead of posting band/album sleeve pictures I've decided from here on in to just do a google image search for the band/album name and see what it throws up.