TURQUOISE DAYS ALBUMS OF THE YEAR Part 2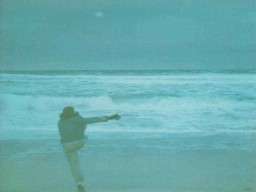 The Trashcan Sinatras - Weightlifting"
It feels so good to write about The Trashcan Sinatras in terms of a great new album not just an overview of their excellent previous albums and how they were sadly no more. This year the band released their fourth album, Weightlifting, and toured the US with dates around the rest of the world to follow next year. They stopped off at
Fez
in Manhattan over the weekend as part of a very short acoustic tour, and we were treated to seventy minutes that flew by, and was filled with a mixture of new songs, old classics like "Obscurity Knocks" and a cover of The Mekons' "Ghosts of American Astronauts"
Weightlifting, released on Spinart in the US is one of those rare examples of a band releasing new material after a long gap and it not being a pale imitation of former glories. The songs on "Weightlifting" could easily have fitted in on any of their previous releases, and I guess, because their songs were always fine examples of timeless songwriting not written with the latest trends in mind it doesn't feel like they've ever been away. The band can also be held up as an example of using the Internet to its fullest with a website brimming over with MPs of unreleased songs and live/acoustic tracks. Since the release of the criminally ignored third album "A Happy Pocket" the band also released three website only albums of live shows, b-sides, radio shows, and covers which have kept interest high for the new studio album and highlighted to prospective labels there was an audience out there waiting for new material.
From Weightlifting
: Download
- The Trashcan Sinatras - Welcome Back
Acoustic Versions
: Download
- The Trashcan Sinatras - Drunken Chorus
The Trashcan Sinatras - Junk
The Trashcan Sinatras website is
here