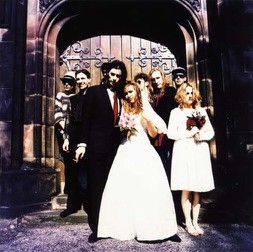 World Of Twist
seemed to suffer from being from Manchester when the whole "Madchester" phenomenon was in full force. Sure, it helped initially getting them some press and a record deal but firstly in got them lumped into the second division of bands such as The Paris Angels, Northside, and Interstella and when the music press decided to move onto their next trend World Of Twist got ignored. A real shame as this track "Strom" ably demonstrates they had the whole retro synth, dance beat pop thing down to a fine art which one of the bands who supported World Of Twist, Pulp, certainly appeared to take notice of. This was the band's debut single backed with a version of "She's A Rainbow" a couple of other singles followed and one album "Quality Street" before the band split while preparing a second album.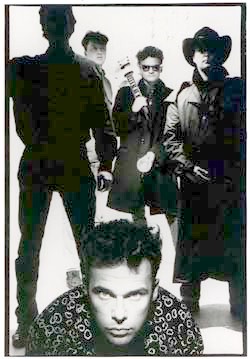 After brushing the UK charts with Microdisney when that band split up vocalist Cathal Coughlan formed
The Fatima Mansions
. Again this was their first release, and showed a new vehicle for Coughlan's bile and worldview, moving away from Microdisney's more conventional rock sound to a heavier concoction often with a breakneck pace. The band released several albums, which were never going to be widely accepted. Probably the band's highlight was nearly inciting a riot while supporting U2 in Italy. In recent years Coughlan has released a couple of solo albums, one of which can be downloaded for free from his own website listed below.
Cathal Coughlan's website is
here